This past Wednesday, as I drove up from the shore to volunteer at our Yankee Doodle Do celebration on July 3rd, I was reminded of just how lucky I am to live in Haddonfield.
The historical significance of our community simply can't be ignored, and the charm of our downtown was on full display as we welcomed Haddonfield residents and visitors.
As a Haddonfield Celebrations Association volunteer, I was proud to share in our hometown celebration.  Fireworks, food trucks, live music & inflatable rides added a special flare to our already incredible mix of shops & eateries alone Kings Highway.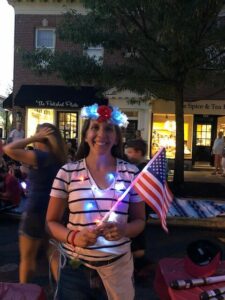 If we didn't meet this past week, I look forward to connecting with YOU this summer.
Happy 4th of July!
-C